I really like the relationships with the children and the parents. I like to watch them grow. I just like to do my part to keep them healthy.
Amanda Workman, MD FAAP Pediatrician, Family Medical Center Pediatrics
Amanda Workman, MD FAAP is a pediatrician from Harrisville, West Virginia. Workman attended Marshall University for pediatric medicine and stayed there for her residency as well. She has been practicing medicine outside of residency for five years.
Workman has had a strong interest in helping children all of her life through church youth groups, little league sports, and 4H camps. Workman took time off when her children were born to raise them before getting back into the medical field.
Workman, as a pediatrician, is concerned with helping any medical need a child may have from birth through teenage years. She even advises expecting mothers-to-be to seek out pediatricians so that they can be prepared for what they are going to experience as mothers. Amanda Workman has strong ties to small communities and helping children through her medical practice is of great importance to her.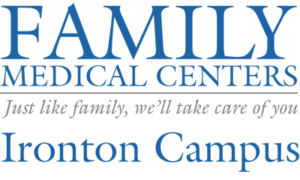 | | |
| --- | --- |
| Monday – Friday | 8 am – 5 pm |
| | |
| --- | --- |
| Pediatric Care | 740-534-9195 |
Chesapeake Family Medical Center invites you to our OPEN HOUSE Chesapeake Family Medical Center invites you to our OPEN HOUSE this Friday from 11:00 am to 2:00 pm.   Please join us for light refreshments, [...]
During April 2017, the Early Childhood Center enrolled a family that we thought would be a challenge. The reason being, the mother was deaf and we didn't know for sure how we would communicate with [...]
Common Causes of Unintentional Weight Loss Losing weight without trying sounds very appealing if you are struggling to shift excess pounds, but significant weight loss can signal an underlying medical problem. While stressful [...]