We have people to take care of all around us, and we have to be available to all of them, whether it be in a practice, whether it be in our services at church, or whether it be on the street. We need to be helpful to one another.
Bonnie Patrick, FNP-BC Family Nurse Practitioner, Family Medical Centers Family Care
Bonnie Patrick is a family nurse practitioner who received a master's degree from the University of Cincinnati, RS-BSN through Mountain State University in West Virginia, and LPN from Huntington, West Virginia. A native of Ironton, Ohio, Patrick has been a practicing nurse for thirty-two years. Her career has been exclusive to the tri-state area.
Her experience includes pulmonology, urology, heart and vascular and she specializes in endocrinology. Patrick is a strong believer in education and making sure her patients are included in every aspect of their care.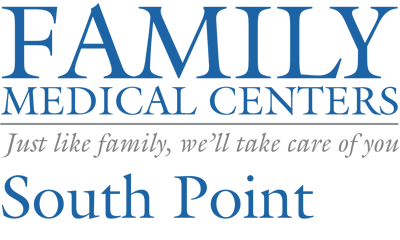 | | |
| --- | --- |
| Monday – Friday | 8 am – 5 pm |
Chesapeake Family Medical Center invites you to our OPEN HOUSE Chesapeake Family Medical Center invites you to our OPEN HOUSE this Friday from 11:00 am to 2:00 pm.   Please join us for light refreshments, [...]
During April 2017, the Early Childhood Center enrolled a family that we thought would be a challenge. The reason being, the mother was deaf and we didn't know for sure how we would communicate with [...]
Common Causes of Unintentional Weight Loss Losing weight without trying sounds very appealing if you are struggling to shift excess pounds, but significant weight loss can signal an underlying medical problem. While stressful [...]