Brooke Williams, DDS Director of Oral Health, Family Medical Centers
Brooke Williams is a general practice Dentist from Wheelersburg, Ohio. After graduating high school, she attended Marshall University for pre-med before pursuing dentistry at Ohio State University, which she completed in 2010.
Williams has a strong connection to the tri-state and wanted to bring her practice home. She specializes in family oriented and individualized dentistry and strives to provide equal care for all, regardless of background. Williams is a strong believer in preventative care and makes her patients' well being a priority, treating them as family.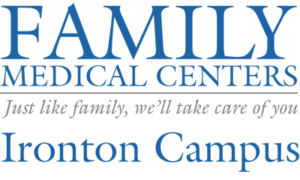 | | |
| --- | --- |
| Monday – Friday | 8 am – 5 pm |
Chesapeake Family Medical Center invites you to our OPEN HOUSE Chesapeake Family Medical Center invites you to our OPEN HOUSE this Friday from 11:00 am to 2:00 pm.   Please join us for light refreshments, [...]
During April 2017, the Early Childhood Center enrolled a family that we thought would be a challenge. The reason being, the mother was deaf and we didn't know for sure how we would communicate with [...]
Common Causes of Unintentional Weight Loss Losing weight without trying sounds very appealing if you are struggling to shift excess pounds, but significant weight loss can signal an underlying medical problem. While stressful [...]