Patient input is everything. Knowledge is power, and my job is to provide the knowledge, the options, for care. Of course, a lot of patients would like my input, and I give that, but ultimately it's their decision about the steps they're willing to take to heal.
Jennifer Gibson, FNP-BC Family Nurse Practioner, Family Medical Centers
Jennifer Gibson is a patient-focused Nurse Practitioner who looks at the whole patient, not just the issue she's treating. A Cincinnati native, Gibson has grown to call the Tri-State home. She greatly enjoys the ability to spend nearly every day helping those in her community.
Gibson didn't come from a medical family but knew nursing was something she always wanted to do. She focuses on family practice, treating a wide variety of patients. Gibson believes patients play a key role in their health and works hard to help patients understand how they can make the right choices toward healthy living.
Gibson received her bachelor's degree from the University of Rio Grande, and her Family Nurse Practitioner degree from Ohio University.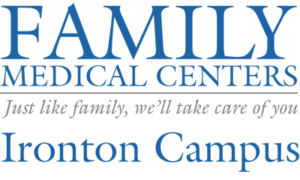 | | |
| --- | --- |
| Monday – Friday | 8 am – 5 pm |
| | |
| --- | --- |
| Family Practice | 740-534-9202 |
FMC Awarded more than $124,000 from HRSA On August 15, the Ironton Lawrence County Area Community Action (ILCAO) Family Medical Centers (FMC) was awarded more than $124,000 in grants from the Health Resources and Services [...]
Family Medical Centers and the Ironton-Lawrence County Community Action Organization were awarded a certificate by the Health Resource and Services Administration (HRSA) for being a Health Center Quality Leader for 2017! There are nearly 1,400 [...]
During April 2017, the Early Childhood Center enrolled a family that we thought would be a challenge. The reason being, the mother was deaf and we didn't know for sure how we would communicate with [...]