When you say somebody is like family, I think that it's somebody that you're emotionally invested in. When you say that you treat your patients like they are family, you emotionally make a decision for them as far as wanting the best outcome for them.
Kristina Rowe, PMHNP Psychiatric-Mental Health Nurse Practitioner, Family Medical Centers
Kristina Rowe is a Psychiatric-Mental Health Nurse Practitioner from Cleveland, Ohio. A resident of Ohio all her life, having gone to school in Cincinnati, Dayton, and Ashland, Rowe came to the Tri-State Area in 1999 to proudly serve her new community.
Rowe has strong feelings about mental health and plans to use her pediatrics background to help discover risks at an earlier age. She feels that her patients are members of her family and takes time to follow up on referrals, medicine, and general well being of every patient she treats. Rowe feels very strongly about making a difference in the community.
Rowe completed her undergraduate degree at Ashland University, a graduate degree from Ohio University, and has a Mental Health certification from Wilkes University.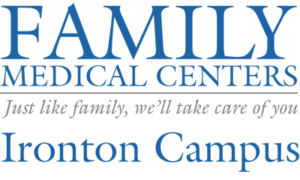 | | |
| --- | --- |
| Monday-Thursday | 8 am-6 pm |
Chesapeake Family Medical Center invites you to our OPEN HOUSE Chesapeake Family Medical Center invites you to our OPEN HOUSE this Friday from 11:00 am to 2:00 pm.   Please join us for light refreshments, [...]
During April 2017, the Early Childhood Center enrolled a family that we thought would be a challenge. The reason being, the mother was deaf and we didn't know for sure how we would communicate with [...]
Common Causes of Unintentional Weight Loss Losing weight without trying sounds very appealing if you are struggling to shift excess pounds, but significant weight loss can signal an underlying medical problem. While stressful [...]