The most enjoyable thing is to really be able to help somebody, or to find and treat something that changes somebody's life.
Lois Weixler, DO Doctor of Osteopathy, Family Medical Centers Family Care
Dr. Lois Weixler has built a career on the foundation of championing her personal mission of providing quality health care to everyone, regardless of finances or geography – a mission shared by Family Medical Centers. When the opportunity came to practice family medicine with an organization that mirrored her medical philosophy, she never hesitated.
While the Tri-State may be far from Long Island, New York, where Dr. Weixler grew up, the Cornell University and Des Moines University for Osteopathic Medicine graduate considers the area's sense of community the same. It's that feel of home that has kept her serving Tri-State patients for nearly 20 years.
As a family medicine practitioner, Dr. Weixler brings a wide variety of knowledge and expertise to Family Medical Centers. While she loves the practice of medicine, Dr. Weixler finds helping others and making positive changes in their lives to be one of the most rewarding aspects of her career.
That reward primarily comes through positive relationships built with patients. Dr. Weixler believes patient involvement is a key contributor to the success of any treatment plan, and works tirelessly to instill in her patients the importance of taking an active role in their recovery and overall health.
Dr. Weixler is proud to call the Tri-State home, and to continue serving the patients in her community.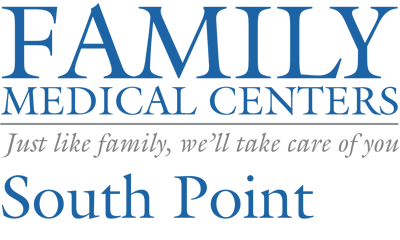 | | |
| --- | --- |
| Monday – Friday | 8 am – 5 pm |
Chesapeake Family Medical Center invites you to our OPEN HOUSE Chesapeake Family Medical Center invites you to our OPEN HOUSE this Friday from 11:00 am to 2:00 pm.   Please join us for light refreshments, [...]
During April 2017, the Early Childhood Center enrolled a family that we thought would be a challenge. The reason being, the mother was deaf and we didn't know for sure how we would communicate with [...]
Common Causes of Unintentional Weight Loss Losing weight without trying sounds very appealing if you are struggling to shift excess pounds, but significant weight loss can signal an underlying medical problem. While stressful [...]