Whenever I have someone in my office, to me they're the most important person at that time. They're a person who deserves to be treated with dignity and love. That's half of what you bring to a person in a counseling situation, is compassion.
Pat Barron, LISW-S Counselor, Family Medical Centers Behavioral Health
Pat Barron is a patient-focused social worker who understands the value of family helping through difficult times. Growing up in a large family in South Carolina, Barron was raised to understand the importance of helping others. That sense of service is why is he is proud to be counselor to the Tri-State community.
Barron started as an orderly in a hospital when he was a 19-year-old college student. He loved working in the hospital, and knew early on he didn't want any job that didn't allow him to help others. After graduation he worked for a church, and eventually attended seminary to become a pastor. His heart kept taking him back to social work, a dream he'd always had. More than a decade after becoming a social worker, he is still just as passionate as the day he started.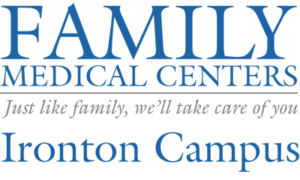 | | |
| --- | --- |
| Monday – Friday | 8 am – 5 pm |
Chesapeake Family Medical Center invites you to our OPEN HOUSE Chesapeake Family Medical Center invites you to our OPEN HOUSE this Friday from 11:00 am to 2:00 pm.   Please join us for light refreshments, [...]
During April 2017, the Early Childhood Center enrolled a family that we thought would be a challenge. The reason being, the mother was deaf and we didn't know for sure how we would communicate with [...]
Common Causes of Unintentional Weight Loss Losing weight without trying sounds very appealing if you are struggling to shift excess pounds, but significant weight loss can signal an underlying medical problem. While stressful [...]