I'm always there for my patients. Many times I give them my cell phone number. Many times I will call them at home just to do follow-ups. The patients mean something to me. They're my family.
Paul Rase, FNP-C Family Nurse Practioner, Family Medical Centers
Paul Rase grew up in Lawrence County, and has been serving in the medical community since he was 18 years old. As a Nurse Practitioner, he believes family is very important, and strives to develop a familiar relationship with all of his patients.
Rase got his start in respiratory therapy just after high school, but knew he wanted to do more for his patients. He spent nearly 20 years as a nurse before becoming a Nurse Practitioner. Rase has extensive experience in emergency and critical care, and also serves the nursing community as a member of the Nursing faculty at Ohio University.
Rase received his associate's degree from Shawnee State University, his bachelor's degree from Ohio University and his master's degree in nursing from the University of Cincinnati.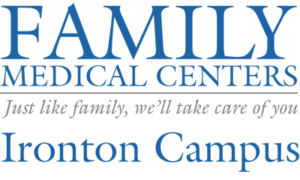 | | |
| --- | --- |
| Monday – Friday | 8 am – 5 pm |
Articles
During April 2017, the Early Childhood Center enrolled a family that we thought would be a challenge. The reason being, the mother was deaf and we didn't know for sure how we would communicate with [...]
Common Causes of Unintentional Weight Loss Losing weight without trying sounds very appealing if you are struggling to shift excess pounds, but significant weight loss can signal an underlying medical problem. While stressful [...]
Symptoms of Diabetes to Watch For There are two known types of diabetes: Type 1 and Type 2. Type 1 Diabetes is an autoimmune condition which causes the immune system to turn [...]