Everybody that we treat in our practice, in all of our practices, we treat with the respect and kindness that we would treat our own family members with.
Ryan Brislin, MD Pediatrician, Family Medical Center Pediatrics
Dr. Ryan Brislin is a fun loving pediatrician who considers working with children a true joy. The Ironton native has spent the majority of his life in the Tri-State, leaving for undergraduate studies and residency. Dr. Brislin makes it a point to treat each patient like family – something he finds easy since he grew up with so many of his patient's parents.
Dr. Brislin was drawn to pediatrics because it combines his two favorite things – kids and science. He completed his residency at Nationwide Children's Hospital in Columbus, Ohio, one of the United States' leading children's hospitals, a learning experience he is thankful for now that he is treating patients in the community where he was raised.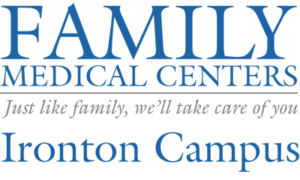 | | |
| --- | --- |
| Monday – Friday | 8 am – 5 pm |
| | |
| --- | --- |
| Pediatric Care | 740-534-9195 |
Chesapeake Family Medical Center invites you to our OPEN HOUSE Chesapeake Family Medical Center invites you to our OPEN HOUSE this Friday from 11:00 am to 2:00 pm.   Please join us for light refreshments, [...]
During April 2017, the Early Childhood Center enrolled a family that we thought would be a challenge. The reason being, the mother was deaf and we didn't know for sure how we would communicate with [...]
Common Causes of Unintentional Weight Loss Losing weight without trying sounds very appealing if you are struggling to shift excess pounds, but significant weight loss can signal an underlying medical problem. While stressful [...]