Family to me means everything. Family to me is a group of people who care about one another, care for one another. Not just like a nuclear family with parents, children.
Shelia Adkins, FNP-BC Family Nurse Practioner, Family Medical Centers
Shelia Adkins is a family nurse practitioner from Greenup County, KY. She received her nursing degree from the University of Kentucky. Adkins worked as a nurse for over twenty years before getting her nurse practitioner degree from Ohio University where she also taught nursing. She is experienced in pediatrics, mother-child nursing, and adult nursing. Adkins understands the need for patient involvement and makes it a priority in treatment.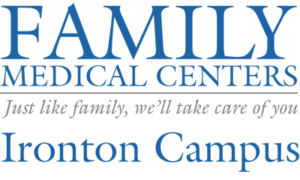 | | |
| --- | --- |
| Monday – Friday | 9 am-5:30 pm |
Chesapeake Family Medical Center invites you to our OPEN HOUSE Chesapeake Family Medical Center invites you to our OPEN HOUSE this Friday from 11:00 am to 2:00 pm.   Please join us for light refreshments, [...]
During April 2017, the Early Childhood Center enrolled a family that we thought would be a challenge. The reason being, the mother was deaf and we didn't know for sure how we would communicate with [...]
Common Causes of Unintentional Weight Loss Losing weight without trying sounds very appealing if you are struggling to shift excess pounds, but significant weight loss can signal an underlying medical problem. While stressful [...]