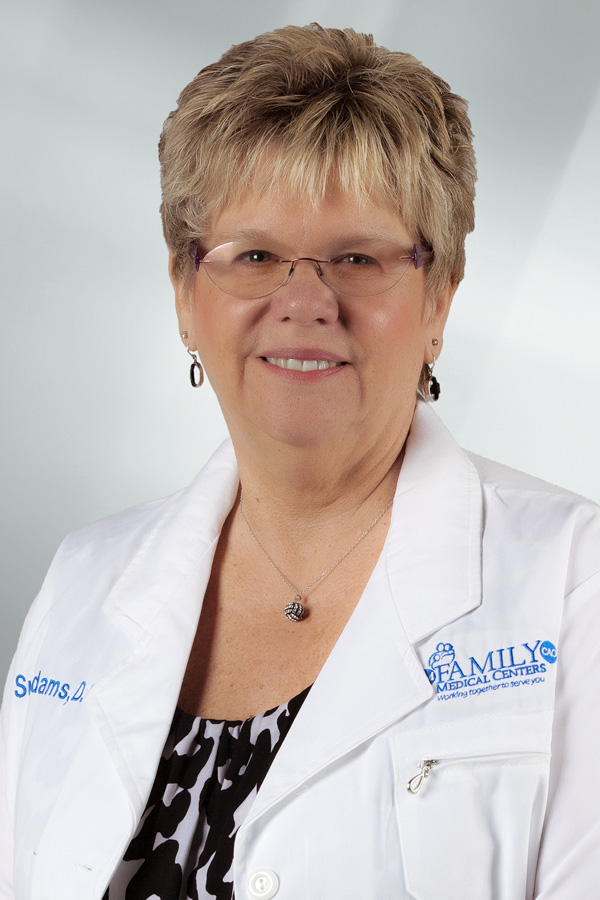 Just like family, we'll take care of you. It's our ability to get you in the day that you need to be seen. Our ability to offer affordable care. Our ability to offer quality care. You can't find better quality.
Sue Adams, DO Director of Medicine, Family Medical Centers Family Care
Dr. Sue Adams is a patient-focused osteopathic doctor specializing in family medicine. Originally from the Dayton, Ohio, area, Dr. Adams lived in Florida for 15 years before deciding she wanted to come back to her home state to practice medicine.
Dr. Adams took the non-traditional path to medicine, going back to school later in life than many others. She juggled family and studies for more than a decade before receiving her medical degree and moving back home. Dr. Adams came to the Tri-State after her residency and has fallen in love with the area and its people. She enjoys treating patients and being a member of the community. Dr. Adams also currently serves as the Medical Director for Family Medical Centers.
Dr. Adams received her medical degree from NOVA Southeastern College of Osteopathic Medicine in North Miami Beach, Florida.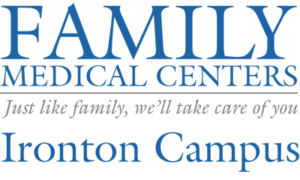 | | |
| --- | --- |
| Monday – Friday | 8 am – 5 pm |
| | |
| --- | --- |
| Family Practice | 740-534-9202 |
FMC Awarded more than $124,000 from HRSA On August 15, the Ironton Lawrence County Area Community Action (ILCAO) Family Medical Centers (FMC) was awarded more than $124,000 in grants from the Health Resources and Services [...]
Family Medical Centers and the Ironton-Lawrence County Community Action Organization were awarded a certificate by the Health Resource and Services Administration (HRSA) for being a Health Center Quality Leader for 2017! There are nearly 1,400 [...]
During April 2017, the Early Childhood Center enrolled a family that we thought would be a challenge. The reason being, the mother was deaf and we didn't know for sure how we would communicate with [...]